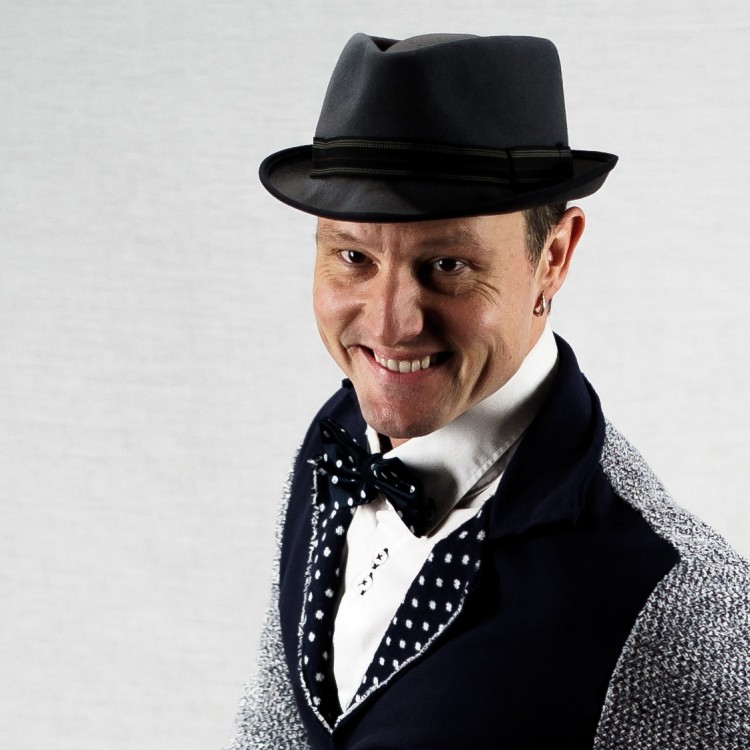 FACT SHEET
BENJAMiN 'Ben' RiCARD
Dance expert
1978/16/10
Birth date
Cap-de-la-Madeleine, Québec, Canada
Birth location
Ville de Québec, Québec, Canada
City of residence
5'9" / 1.80m
Height
170lbs / 77kg
Weight
ABOUT BEN
After being involved in music, theater, musicals and competitive sports during both his childhood and teenage years, Benjamin discovered a passion for Swing Dancing in 2000 while studying forest engineering at Laval University in Québec City.
15 years after the rebirth of Swing dancing in the old capital, we can claim with confidence that Ben is the one who contributed the most to the development of its Swing scene. In addition to starting the Port-O-Swing Dance Schools, where he has been teaching Swing in all of its forms, he helped organize many events as well as launching dance programs in various schools in the province.
Ben has traveled the world to convey his passion by teaching and performing in several countries. On top of the various titles earned since 2002 with the Hop Swing & a Jump team from New York City, he won several competitions with his dance partner, Genevieve Kerouac. Among them, the World Swing Dance Championships in 2005 and 2007, making him the first Canadian to get the world champion title in acrobatic swing dance. His Port-O-Swing troupe was also the very first Canadian dance company to win the American Lindy Hop Championship in 2003.
In 2015, Ben became part of Quebec's show business scene by working as a choreographer for the "Dance ton cinéma Rachid Badouri" , a show performed at the 2015 Just for Laughs Festival and the television show "Les Dieux de la Danse" aired on Radio-Canada.
SERVICES
Animation
Entertainer, DJ, Show host
Choreographer
Show, Competition, Television, Weddings
Performer
Multi-style professional Dancer, Figuration
Dance Teacher
Group, semi-private & private courses, Workshops, Teacher instructor, Course programs & syllabus (All ages)
Artistic advisor
Estheticism, Scenography, Costumes, Lighting, Stage direction
Guest Speaker
American dance and music history, Physical training, Competition preparation
Coordinator
Dance events, Office party, Weddings
Business advisor
Dance enterprise & Community, Private school